Advances in technology have begun to transform education, allowing educators to implement distance learning initiatives that extend the reach of their curriculum beyond the physical classroom. While these trends bring significant opportunities for student learning and development, they also carry significant risks regarding preserving student data privacy. Download this checklist to explore best practices and key considerations for protecting student data in digital workflows.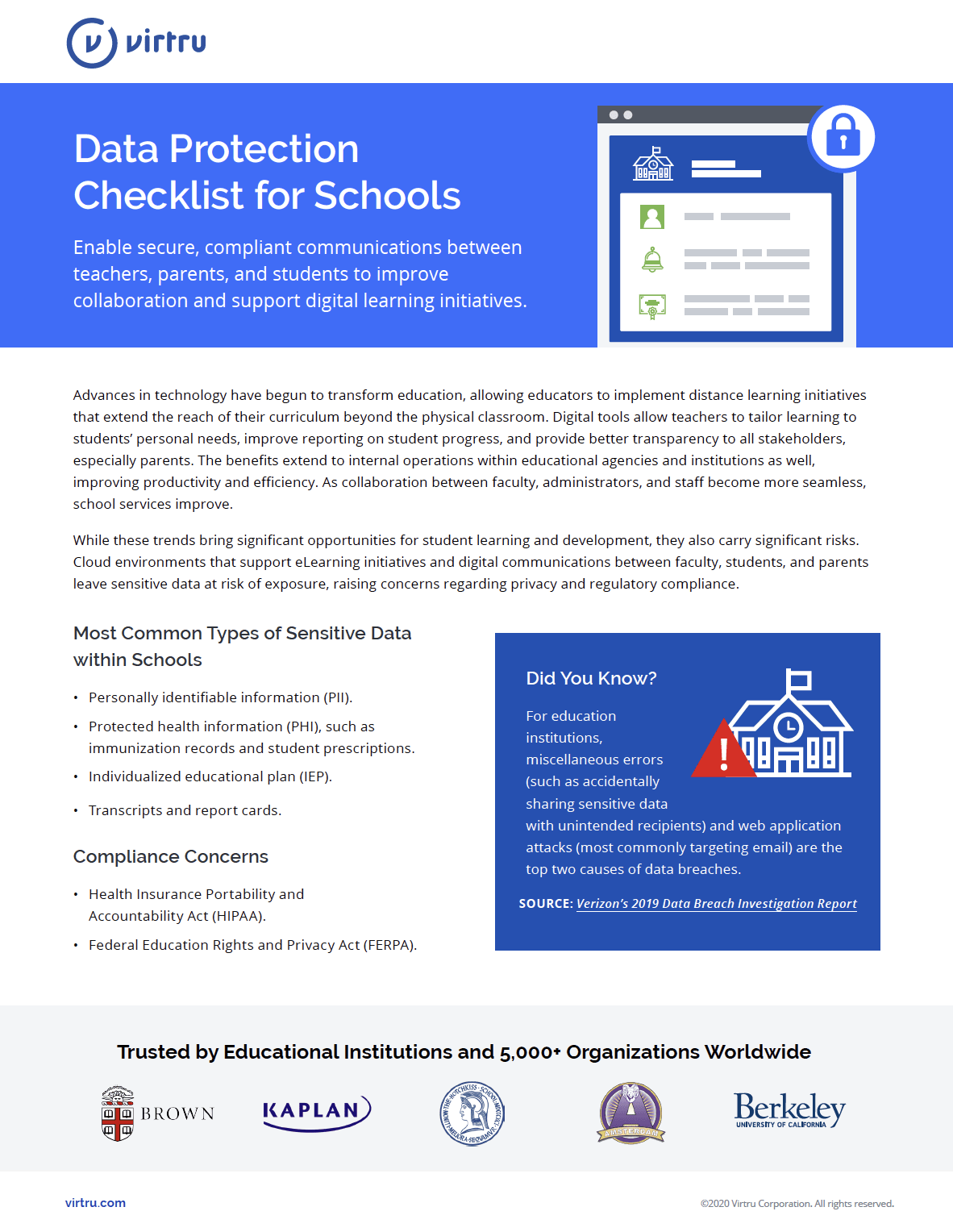 What You'll Learn:
Why digital learning initiatives are on the rise and sensitive student data is at increased risk.
The most common types of sensitive data within schools.
Key considerations for building or updating a data security program that meets the demands of today's K-12 schools and higher education institutions.