Now available on-demand, Jason Karn of Total HIPAA Compliance and Rob McDonald of Virtru join together to discuss the use of electronic devices in your healthcare practice.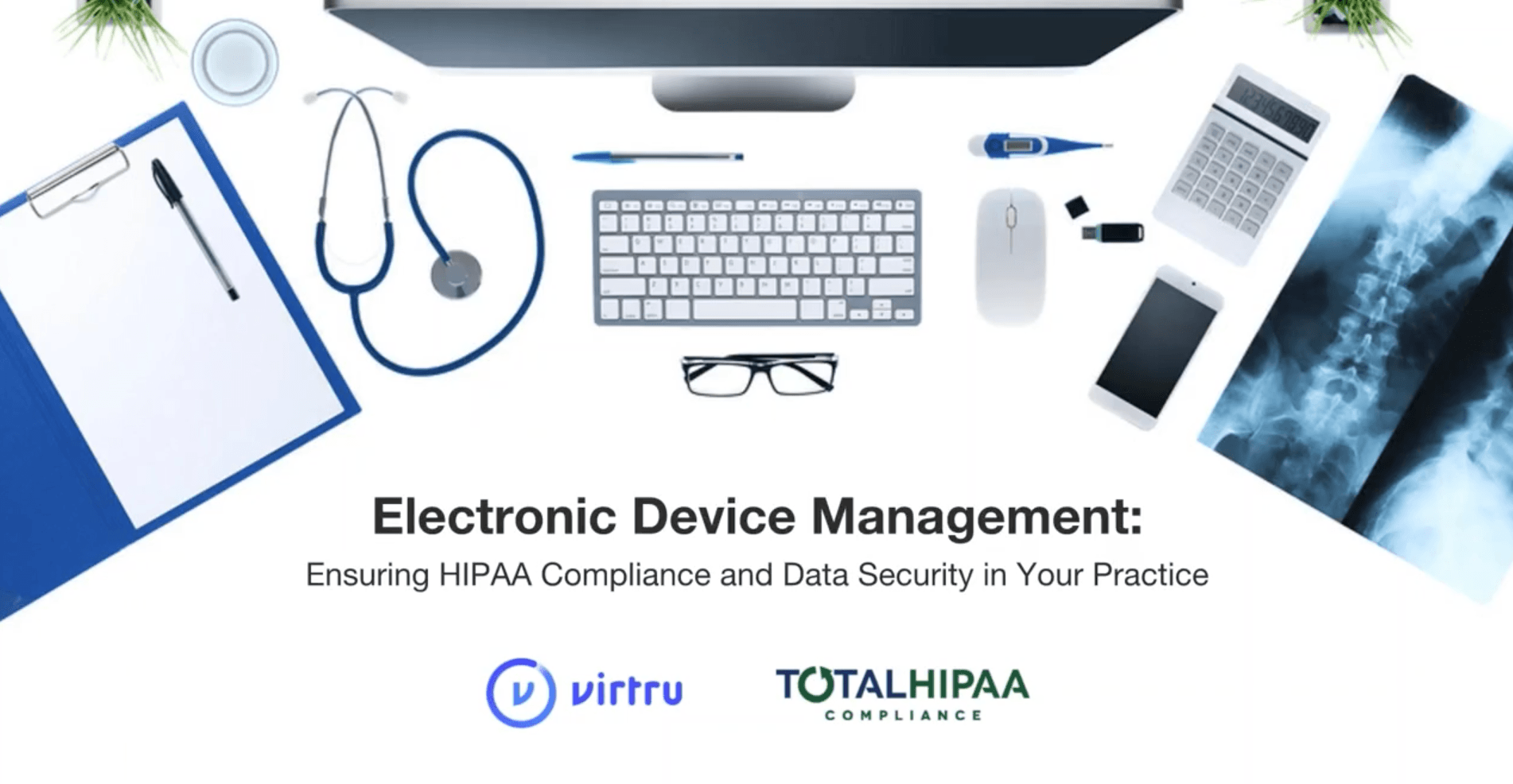 What You'll Learn:
Benefits and challenges that come with allowing employees to use their own devices.
Steps to locking down electronic devices in your practice.
The role of data-centric security in protecting PHI at rest and in motion.