When you think about it, cybersecurity is ultimately about people. Yes, technology plays a big role — but, at best, your tech is your Best Supporting Actor. Without the star of the show (that's you and your teams), things would be pretty boring.
But you and your team, working valiantly day in and day out to quash cyber attacks and mitigate risk? The brave heroes mightily protecting your customers' privacy and security? You're the Meryl Streep of this performance.
But, before you start writing your Oscars acceptance speech, you need to get buy-in from your entire cast and crew. To get people invested in security, lead with positivity and enthusiasm for the important work you do. Don't just tell people what to do: Show them why they should care, and what's in it for them. Get them involved in the story.
Have you ever watched someone in a niche field speak passionately about their subject matter? It doesn't matter what the topic is: marine biology, Kubernetes, tomato gardening, or their favorite band. When the speaker is visibly engaged and excited about the topic, it's compelling to listeners, regardless of how much knowledge those listeners have on the subject.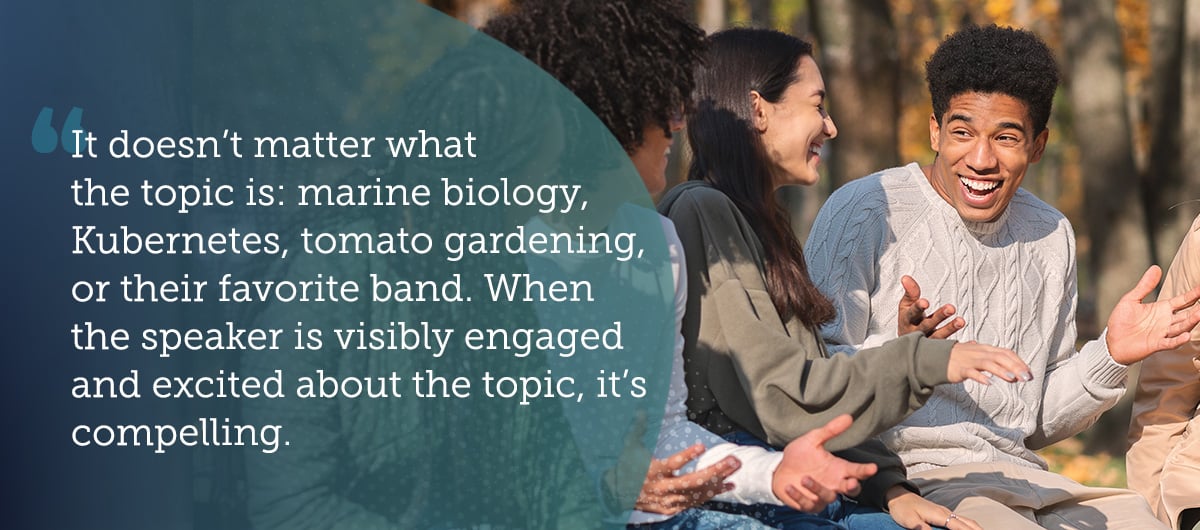 This is the power you wield as a security leader. If storytelling isn't your forte, start by just sharing what you know in a positive way. Explain to employees how quickly the security landscape is evolving—both in the workplace as well as personal contexts. Talk about data privacy and emerging technology. Show them what kinds of threats you and your team have mitigated. Demonstrate the real-world impact your team have, whether it's reporting a phishing attempt, encrypting a student's health record, or protecting a client's private information against compromise.
Ultimately, strong security leads to more confidence and more freedom. Regardless of your role in a company, that's something to get excited about.