Many customers of modern email providers, such as Google and Microsoft, require additional encryption and data protection capabilities to meet regulatory, compliance, or privacy needs.
Eliminate risks and develop a security strategy for complete email protection, reinforce native Gmail and Microsoft encryption with a third-party data-centric solution that ensures unauthorized users, your email provider or even your third-party encryption provider—are not able to access your content.
Download this guide for a competitive comparison of Virtru vs Zix for email encryption and data protection.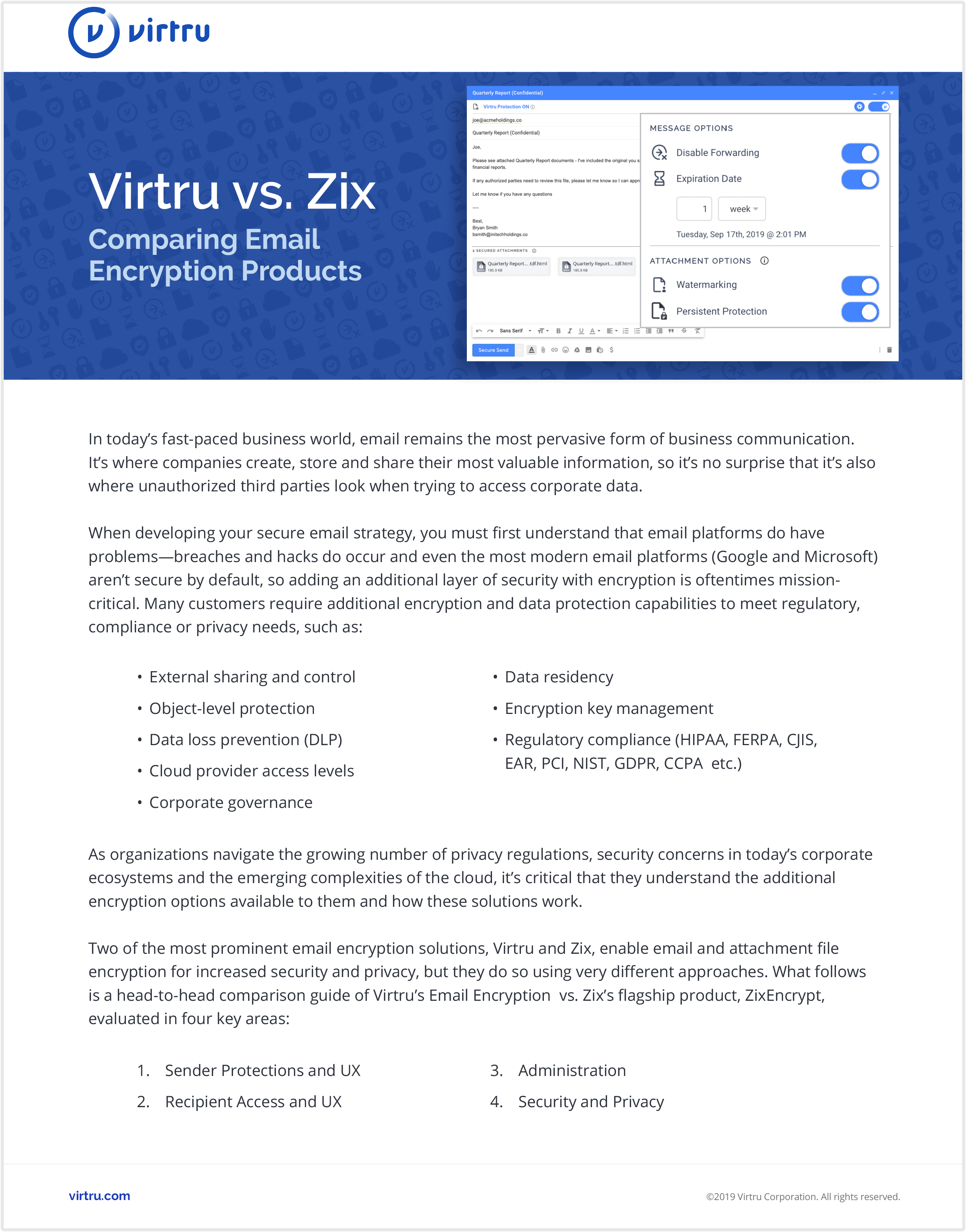 What You'll Learn:
Virtru offers absolute security and control with client-side, end-to-end encryption, granular controls, persistent visibility, and customer-hosted keys.
Virtru end-users have a more consistent and seamless UX. Senders can manually enable encryption on-demand, increasing adoption.
Virtru offers an easier administrative experience with more controls to strengthen security posture. The Virtru Control Center gives visibility over who has accessed data (and when), all through a seamless, unified web portal.
Virtru makes sender protections and recipient access seamless and secure.