The digital world is now perimeter-less and the practice of cybersecurity is rapidly shifting from centralized to decentralized policy controls. In response, the vast majority of Zero Trust security initiatives have focused primarily on governing access to structured data that organizations possess internally. Thus, a critical question remains unanswered: How can Zero Trust security leaders govern access to unstructured data that is constantly being shared externally via email and file-centric workflows?
Join this conversation to learn how Bill Dougherty and the team at Omada Health are transforming the business of virtual care by empowering front-line healthcare workers to quickly and easily share sensitive health data without sacrificing privacy, security, ownership, or compliance with stringent regulations. This webinar will incorporate audience Q&A, so bring your questions for these cybersecurity experts!
Speakers include: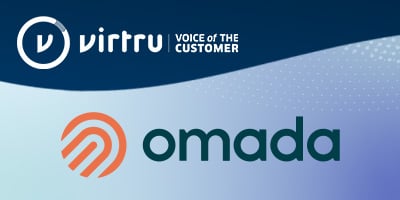 What You'll Learn:
What Zero Trust Data Control (ZTDC) is, and how your organization can leverage ZTDC to strengthen security across applications.

What Omada Health has learned that can help you position your organization to better adapt to emerging and evolving compliance requirements.

How to tie policy controls to sensitive data so it remains under your control, regardless of where it goes or how it is used.

How to secure data shared externally with patients and healthcare organizations.