Listen to two of Virtru's data protection experts as they share insights on what you need to consider when evaluating end-to-end encryption solutions for Microsoft 365 Outlook.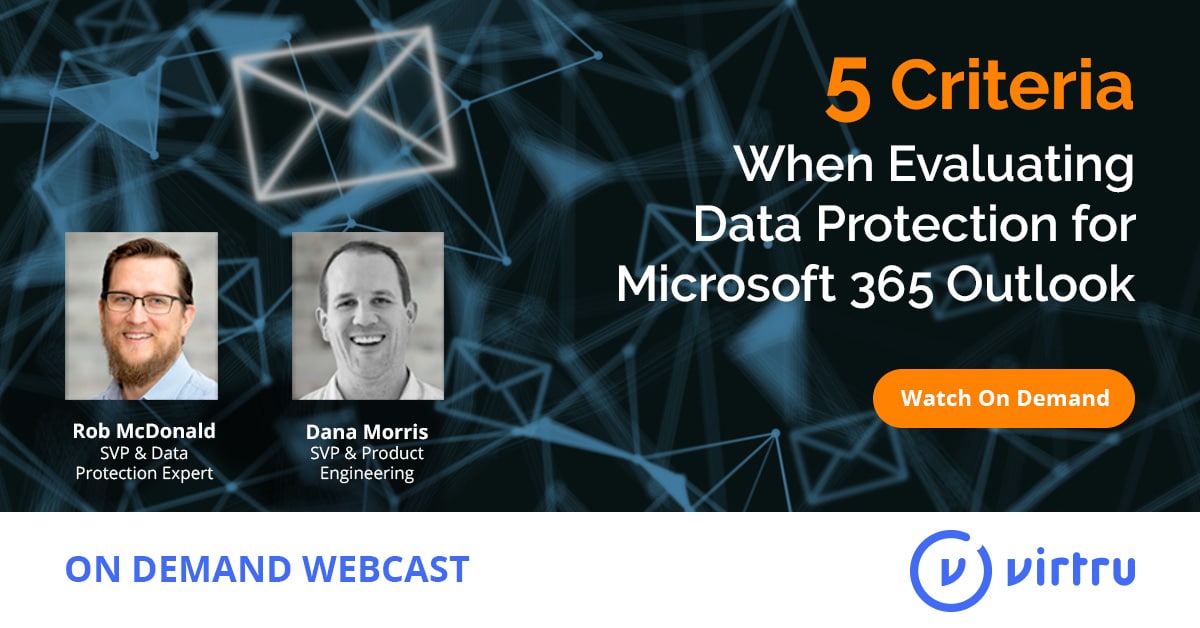 What You'll Learn:
Data sharing considerations to power secure collaboration and move your business forward, while securing your sensitive and regulated information.
How to protect data and manage your encryption keys to meet compliance requirements and mitigate risks.
How to stay in control of your data at rest and in transit.
What to do when using hybrid email environments or sending data outside of a Microsoft environment.
Visit our Resource Library to view on-demand webinars, read the Virtru Blog and access other valuable resources
.