Whether data is stored in an email, a file, an attachment, in a database, a video, or relayed from an IoT device, what does it mean to encrypt that data from end to end?
End-to-end encryption is designed to protect your data, across different ecosystems, everywhere it goes.
For a long time, data was considered safest when it was locked down, on a device or network with a strong perimeter of security. But data isn't very valuable when it's locked away, and a strong perimeter no longer guarantees security in today's technology landscape.
With today's distributed workforce, data can travel across multiple cloud environments, across different workflows and networks. Also, given the increase in data exploitations, data has become the common denominator and the asset that needs to be protected. For data to be truly valuable, it needs to be accessible, usable, and shareable, and this is where end-to-end encryption comes in.
What Is Encryption?
Think about encryption as a secure wrapper around a piece of information. That piece of information (or data object) might be an email message; a file, such as a PDF, spreadsheet, or document; full-motion video; or a database of customer information.

Encryption obscures the contents of a data object, so it cannot be read or understood by anyone, unless they are authorized to access that data. If you were to examine a piece of encrypted data, it wouldn't tell you very much. It would simply appear as a jumbled string of unintelligible characters — unless you have the decryption key that unlocks the data inside.
So, who has access to those decryption keys? The data owner (the person who encrypted the data in the first place) and the intended recipients that the data owner has designated—whether that's someone with specified credentials or someone that they've directly shared data with. The recipients just need to validate their identity before gaining access to encrypted data.
Curious to see how a recipient opens a Virtru-encrypted email? We make the process easy.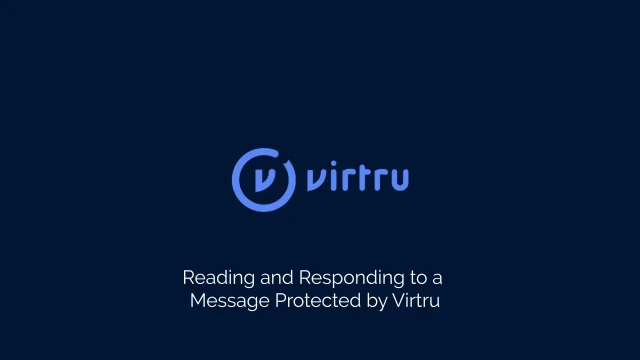 1:41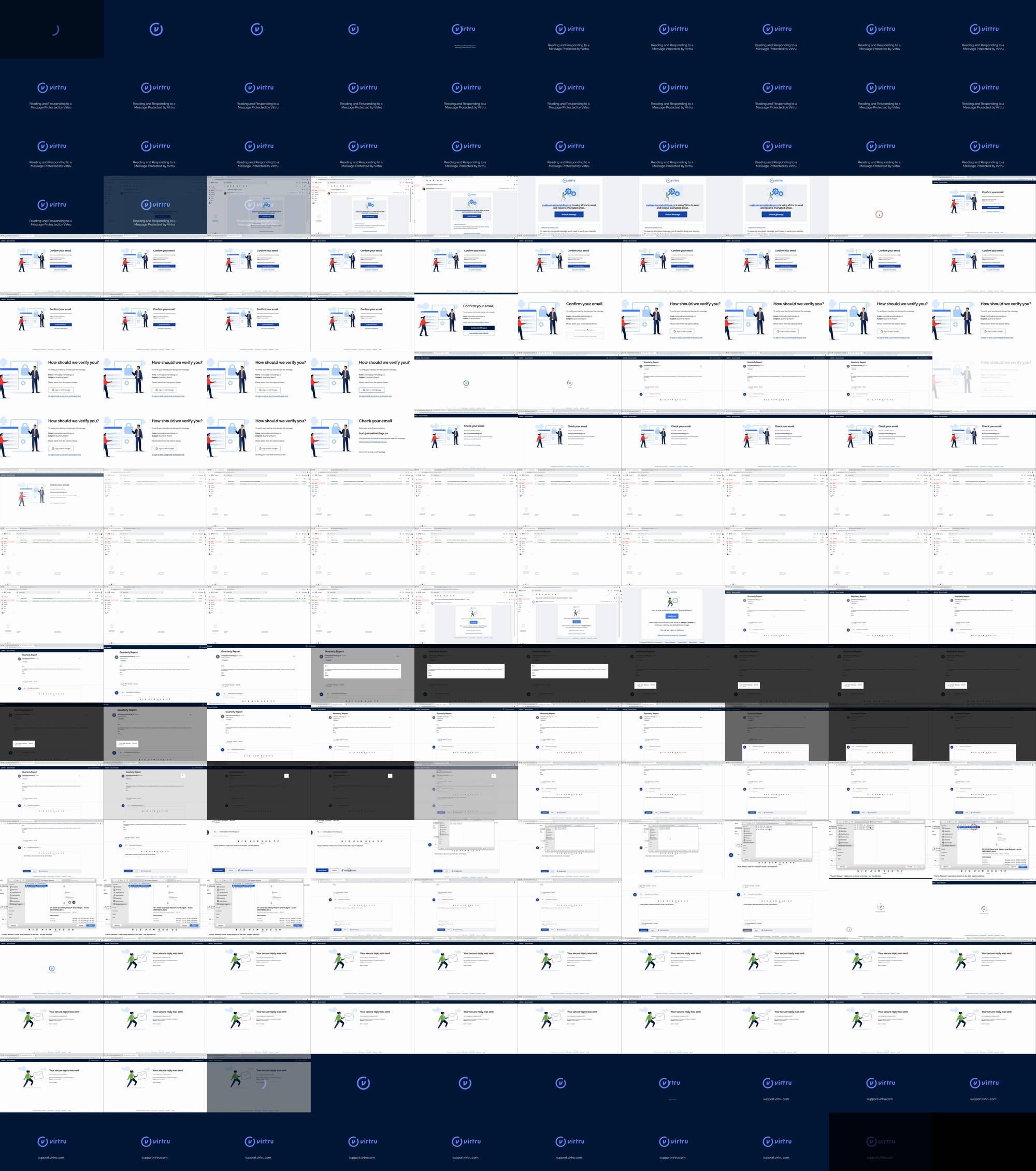 What Is End-to-End Encryption?
End-to-end encryption protects data from the moment it's created to the moment it's accessed by the intended recipient, ensuring it remains inaccessible to anyone other than the data owner and intended recipients. The "ends" in "end-to-end" refer to the data's origin and destination—and data remains protected every step along the way.
When a piece of information needs to be shared, it isn't just a simple A-to-B journey. In the case of an email and an attachment, an email is composed within an email client (such as Gmail, in a web browser), an attachment is uploaded to Google's servers, and once the email is sent, it travels from network to network, via the internet, until it reaches the recipient's own network and email client. That email may be delivered in an instant, but it goes through several technology provider handoffs in that process.
End-to-end encryption ensures that data remains protected, everywhere it's shared, at all times. Regardless of where that data travels, it's contained in that secure wrapper, so even if an intermediary intercepts that data, it won't be accessible or legible to them without the decryption keys.
What are the Benefits of Virtru's End-to-End Encryption?
End-to-end encryption is at the heart of Virtru's trusted data platform, and it provides a versatile way to protect data so that it can travel freely while still remaining secure and under the data owner's control. On top of that, it also provides additional layers of control and visibility, with audit trails accessible at any time.
It's Data-Centric.
End-to-end encryption is a form of data-centric protection. Data-centric protection ensures that each data object is protected, not just the platform or channel hosting that data. With Virtru, every individual email message and file attachment has its own protective wrapper of encryption around it.

With data-centric protection, creators and recipients are the only parties able to view the information encrypted. The owner of the data creates policies that determine who can access the data, so no matter where the data is shared, it's still encrypted.

Access control and encryption are the core tenets of data-centric protection. By protecting the data itself, then implementing policies for who can access it, you're allowing the information to be protected from end to end.
It Supplements Platform-Level Protection.
Most email providers or data platforms have a basic level of native Transport Level Security (TLS) encryption. This security only protects the data while it's in transport between users or applications. Once it's at rest, the data itself is not protected. While TLS can be effective, it provides only partial protection: if your data leaves that channel, or the channel is breached, your data is exposed. This level of encryption is generally not enough for organizations that need HIPAA-compliant email, CJIS compliance, ITAR compliance, or GDPR-compliant data protection. However, a layer of end-to-end encryption mitigates that risk by encrypting the data, for defense-in-depth that significantly augments the protection provided by TLS.
It Enables Full Control.
End-to-end encryption puts data management in the hands of the data owner. No matter where the data travels, the owner can modify controls after it leaves their organization, revoke access, limit sharing and more. Virtru offers access control, granular visibility, watermarking and more to provide the data owner complete control.
It Uses a Data Standard Trusted by Federal Intelligence Communities
.
Virtru's Trusted Data Format (TDF) is the core technology that powers our encryption solutions. It was created by our co-founder during his time at the National Security Administration, and it is quickly becoming the gold standard for federal data protection. Several federal agencies leverage Virtru's encryption to protect critical data, whether it's stored in an email, a file, or full-motion video.

Virtru takes data protection a step further with multiple encryption key management options, so organizations can safely manage their own keys in a private cloud or on premise. We use a distributed architecture with dual layers of protection to ensure total control over who can access the keys securing your most sensitive data. With Virtru, your data can be truly private and secure.
It's Simple.
Many organizations use email encryption providers with cumbersome user experiences: Many require recipients to create a username and password in order to decrypt and access a secure message. Complicated processes like these often lead to poor user adoption, and understandably so: Employees don't want their clients, colleagues, or partners to have a difficult time accessing shared information.
With Virtru, end-to-end encryption is easy. Our solutions integrate directly within email clients, providing seamless Google Workspace encryption and Microsoft Outlook encryption, simplifying encryption and key exchanges without impacting ease of use. Users don't need encryption keys—they simply need to verify themselves to access the information.
To learn more about Virtru's end-to-end encryption and key management solutions, contact us today.